The IUC Asia programme supported MEP Lambert Van Nistelrooij's visit to Beijing, China on 26th April.
During the trip, MEP Lambert Van Nistelrooij firstly visited the showroom at the Zhongguancun INNOWAY in the morning, learning about fruitful achievements of the global incubator platform. During the meeting with Lixia Nie, the General Manager of the INNOWAY, Mr. Van Nistelrooij was introduced the progress of online technology and start-ups economy in China, with a special focus on the e-commerce development and challenges in China. Both sides exchanged their views in how to further promote the bilateral exchanges and cooperation in the future.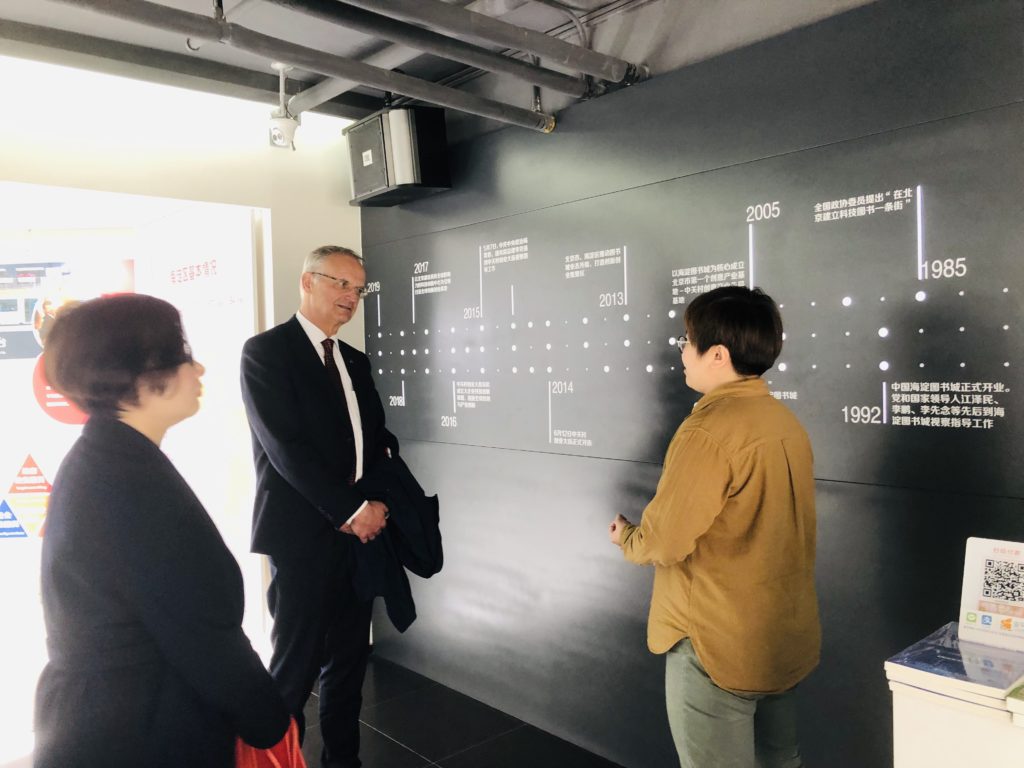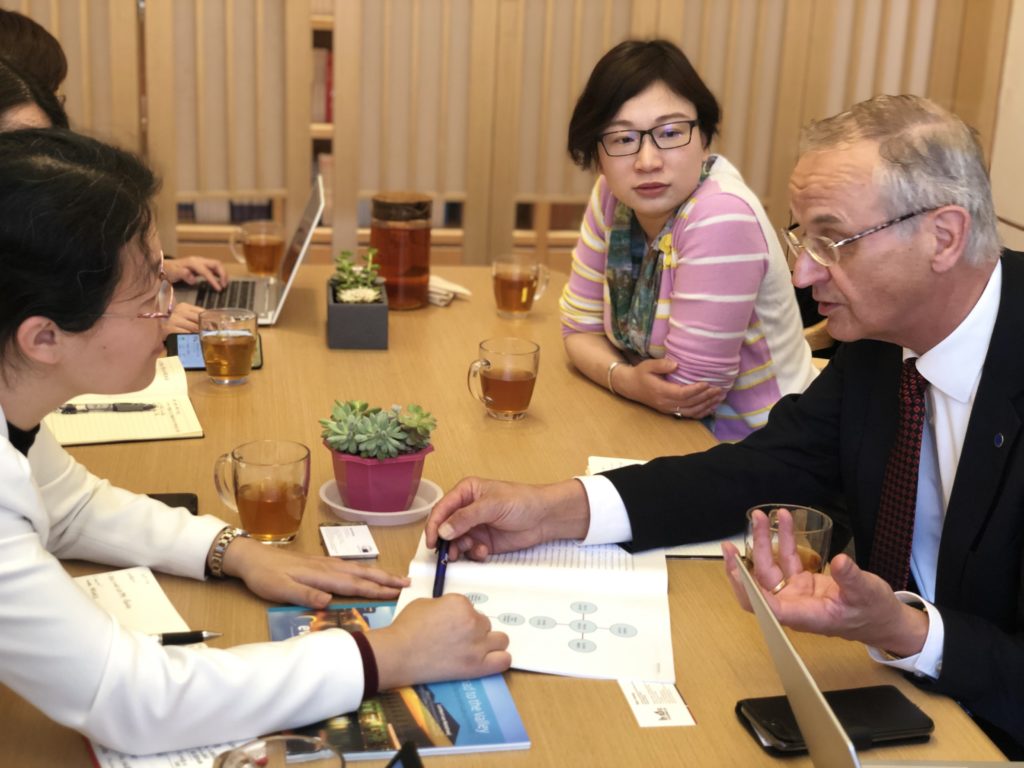 In the afternoon, Mr. Van Nistelrooij delivered a guest lecture on Urbanization and Regional Policy to international graduate students from the Belt and Road School, Beijing Normal University. There was a discussion after the lecture, focusing on the European policy, during which the international students proposed a variety of questions regarding their home countries' relationship with the Europe and thoughts on how to strengthen the multi-level governance in both Europe and globally.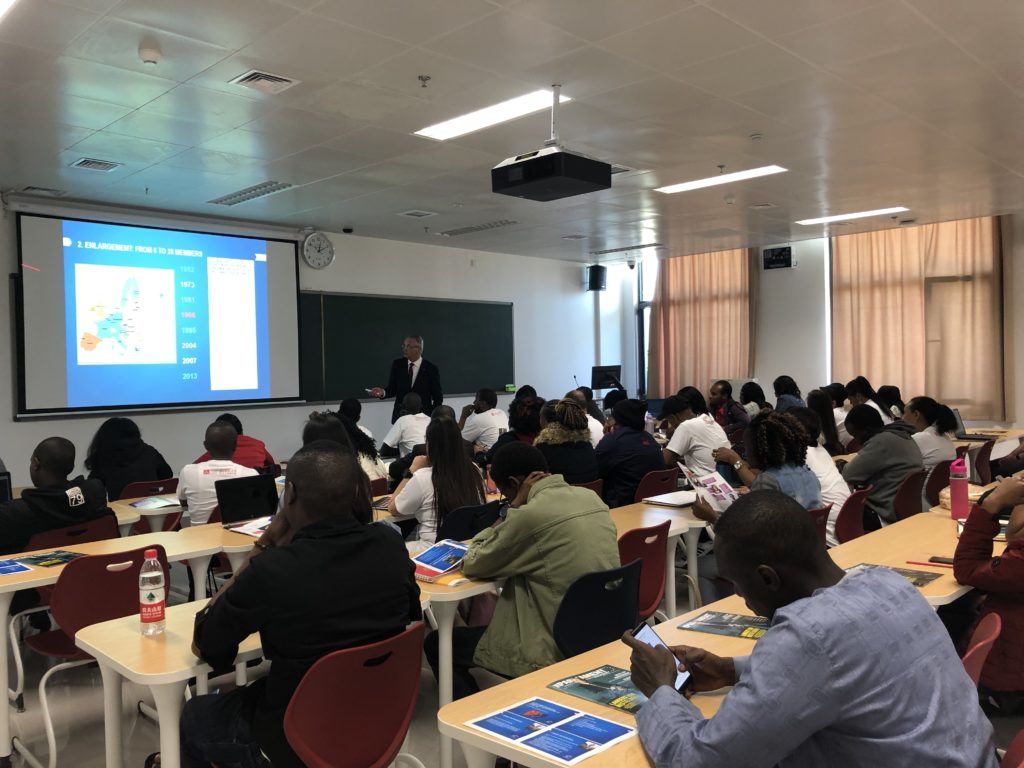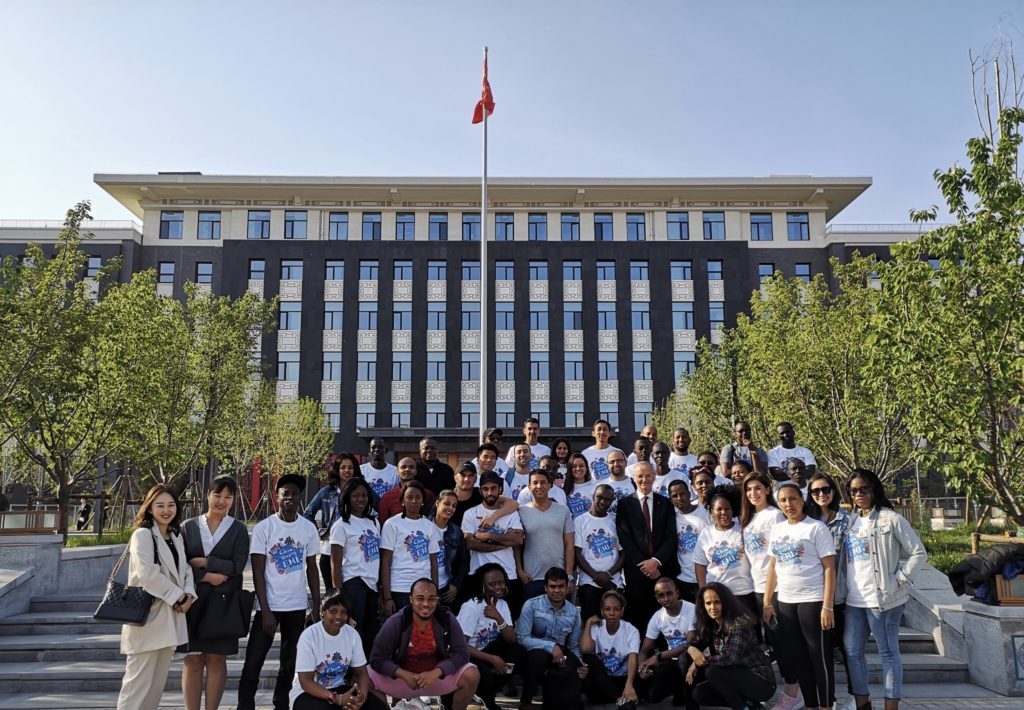 Mr. Van Nistelrooij serves as a Member of the European Parliament (MEP) since 2004. He is a member of the EP Committee on Regional Development. He has a great concern with the inter-regional cooperation in digital cooperation for the Europe to keep pace with its global competitors.