In cooperation with the Regional Secretariat South East Asia of the Global Covenant of Mayors for Energy and Climate (GCoM), the IUC Helpdesk has elaborated a publication summarising the climate action plans (CAPs) for the 12 IUC pilot cities in  Indonesia (Palembang, Depok, Malang, Denpasar, and Makassar), Malaysia (Penampang, Tawau, Muar, and Hang Tuah Jaya), and Vietnam (Tam Ky, Da Nang, and Can Tho). The publication is available here IUC-Programme-IUC-Climate-Action-Plan as well as in the GCoM Asia Website: www.asian-mayors.eu > publications.
Key Findings
In assisting the 12 pilot cities in the Southeast Asian region, IUC Asia collected varying amount of data from both the mitigation and adaptation planning. This leads to a number of findings which highlight patterns within the region.
In climate mitigation, it is found that the energy sector significantly dominates the source of emissions in all Indonesian, Malaysian and Vietnamese pilot cities, specifically the stationary energy – including both direct and indirect emissions on grid electricity consumption. Upon further inspection, the sources of these stationary energy emissions differ in each country.
Both in Malaysian and Vietnamese pilot cities, the emissions are mostly produced by the industrial sectors and this fact is further supported by the data of each city's major economic activities which revolve around industrial production.
Meanwhile, in Indonesian pilot cities, with exception of Palembang, the largest shares of stationary energy emission are produced by the residential sectors which corresponds to its biggest portion of land use.
It is also interesting to highlight that per capita emission of all pilot cities is slightly higher or about the same with the national average emission. This supports the fact that cities significantly contribute environmental impact in the global level, further emphasizing the importance of local actions to meaningfully reduce emission.
In climate adaptation, we found that flood is the climate hazard found in all twelve IUC Asia's pilot cities across three countries. Additionally, it has become evident that the adaptation actions adopted in Indonesian pilot cities is substantially different than the ones adopted in Malaysia and Vietnam.
Apparently, this is due to the fact that the characteristics of Indonesian pilot cities are contrasting to both the Malaysian and Vietnamese cities – the population density in Indonesia is ranging between 4,400 to 11,000 people/km², while the population density in both Malaysia and Vietnam fall between the number of 65 to 1,400 people/km².
Therefore, the adaptation actions planned for Indonesian pilot cities are focused on the issue of high density and rapid urbanization which contributes to their low adaptive capacity.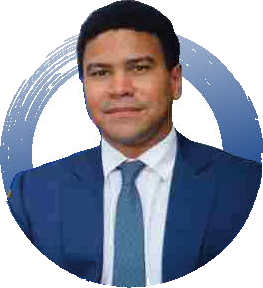 This publication summarises the results of climate action planning provided by the EU and its partners in 12 pilot cities of Indonesia, Malaysia and Vietnam. These cities and their civil servants show that local action can identify the best approaches to address climate and urban challenges.
When signing the Paris Agreement, the European Union pledged to lead in tackling and curbing climate change globally, starting with the target of zero greenhouse gas emissions by 2050. This is also why the EU decided to take an active role in encouraging cities and institutions across the world to join the Global Covenant of Mayors for Energy and Climate (GCoM).
The EU would like to particularly thank the CCROM-SEAP in Indonesia, the Low Carbon Asia Research Centre (LCARC) at the UTM in Malaysia, UNHABITAT for Vietnam and CDP for their guidance, work and partnership.
The EU is also thankful for the coordination provided by UCLG ASPAC as Regional Secretariat of the GCoM in South East Asia. Finally, I would like to call out to all ambitious cities, national institutions, academia, experts wishing to take a stand on climate so that they join the GCoM. It is through shared vision and collective action that we can have a serious shot at climate mitigation and adaptation.
MICHEL MOUCHIROUD, Deputy Head of FPI Regional Team, for Asia & Pacific – European Union (EU), Foreign Policy Instruments (FPI)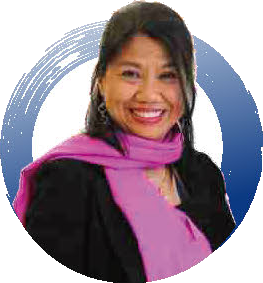 On the behalf of the UCLG ASPAC as the Secretariat of GCoM in Southeast Asia, it gives me immense pleasure to present International Urban Cooperation (IUC) Asia's final publication on "Climate Action Plan Development in Indonesia, Malaysia, and Vietnam." I commend all IUC Asia pilot cities for their relentless commitment to demonstrate local initiatives and build a comprehensive Climate Action Plan for a long-term and long-lasting change at the city level. Moving forward, the Climate Action Plan will be the foundation of other cities' efforts in strategising green and resilient recovery from the COVID-19 pandemic.
I trust that this publication will become an important reference for future climate action planning in the Southeast Asia. We believe that a better global future lies in cities' innovation and action.
Therefore, UCLG ASPAC will continue to contribute to achieving urban climate resilience by promoting partnerships between cities and local governments and other key actors.
Let us sustain this momentum to ensure that our climate goals are achieved.
DR. BERNADIA TJANDRADEWI, Secretary General of United Cities and Local Governments Asia Pacific (UCLG ASPAC)