With the support of IUC project, a thirteen-people European Parliament delegation led by MEPs Lambert van Nistelrooij and Jan Olbrycht visited Zhengzhou. An official meeting with Mr. CHENG Zhiming, Mayor of Zhengzhou was arranged on 18th July. Both sides exchange thoughts on mainly following aspects:
–   Zhengzhou's achievements in recent economic growth and especially under the "Belt and Road" Initiative
–   Zhengzhou's outstanding momentum and results from the IUC project, and sustained support to be provided
–   The importance to deepen exchanges concerning regional policy and development experiences
On the same day, the MEP delegation also visited several enterprises in Zhengzhou, engaged in engineering equipment, international railway and import. Especially interesting to the delegation is the strong infrastructure connection between Zhengzhou and the EU cities, as well as the large room to expand future cooperation on trade, mobility and other relevant areas.
Impressions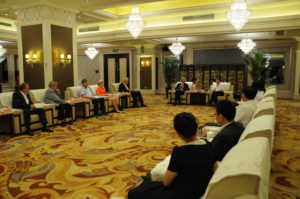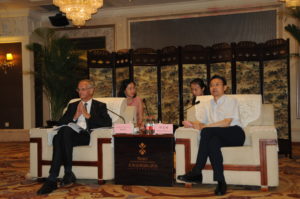 Meeting with Zhengzhou's Mayor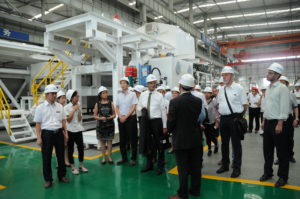 Field visit to a railway construction company