To foster opportunities for collaboration on Smart Cities
In the framework of the Smart City Expo World Congress (SCEWC), the IUC ASIA programme implemented a workshop for representatives from the Chinese cities participating in the IUC programme, as well as companies, research institutions and business associations from Europe. The event – organised by Casa Asia – objective was to explore concrete business opportunities in new urban development areas in three Chinese cities. Companies involved included consultamcies, ICT and digitalization (Big Data), smart mobility solutions, transport planning, water and waste treatment solutions.
The event was chaired by Dr. Ronald Hall from the EU Commission (DG REGIO), who encouraged European cities and companies to cooperate with Chinese counterparts in the pilot projects showcased. David Navarro, Director of Casa Asia, opened the event by emphasising the importance of involving the business and civil society in the urban development cooperation with China. A key note was delivered by Gonzalo Sanz, Director of the Smart Cities World Congress.
Three Chinese city representatives from Guangdong province, Shantou and Xinzheng delivered presentations on their planning strategy of new district and potential cooperation opportunities on building a smart city by utilizing smart technologies.
Mr. WU Shulin, Deputy Director General of China's NDRC, also head of the Chinese delegation, shared his understanding of "smart city", as well its features: green and low-carbon. He also mentioned the construction of China's latest new district – Xiong'an, which is designed to implement the most advanced standards in its development. Security was emphasized as a key aspect of making the basis for smart city more solid.
Speaking at the event, David Navarro mentioned that "Smart cities are shaping the world. Every year start-ups and large enterprises join here to share technologies and know-how. We have to use imagination to envision how to build new cities in the face of various challenges".
Impressions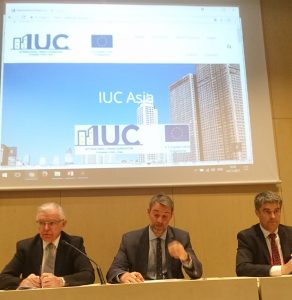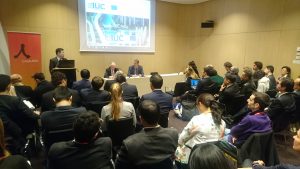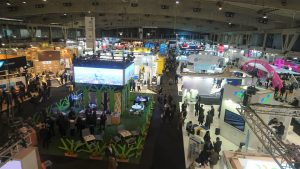 About the Smart City Expo in Barcelona
The Smart City Expo World Congress (SCEWC) is the world's leading event on smart cities that will be held in Barcelona from November 14th to 16th. More than 17.000 professional visitors are expected, with over 600 exhibitors, along with high level representatives from more than 650 cities.
The Congress gathers the most relevant experts and leaders of the world´s most innovative cities, companies, entrepreneurs, start-ups, research centers, initiatives and solutions, with strategies for a smarter and more sustainable urban world. At the Exhibition Area, participants showcase their latest developments, real solutions and products, with technologies that are making concrete and lasting positive impacts on the lives of millions of people.