The message was delivered by Councillor Octavian Stamate from the EU Energy and Climate Action Section of the Delegation of the European Union to China. Mr Stamate said that the current COVID-19 crisis brings out the opportunity to accelerate the clean energy transition and transform our energy systems, by making them greener, safer, smarter, more reliable and sustainable. "The EU and China have chosen to follow the path towards full decarbonisation, in 2050 and, respectively, 2060. As the energy sector offers the biggest potential for decarbonisation, the clean energy transition will lead to a significant reduction in GHG emission on the planet", he said.
The video of Councillor Stamate can be seen here:
Pictures of the event are here: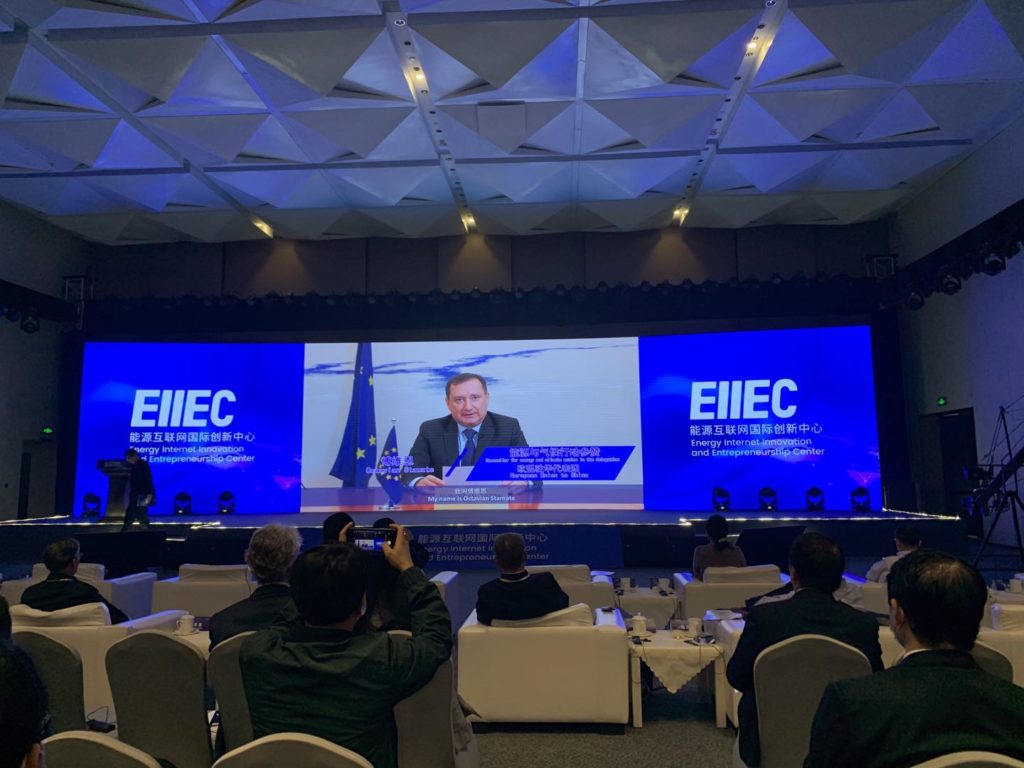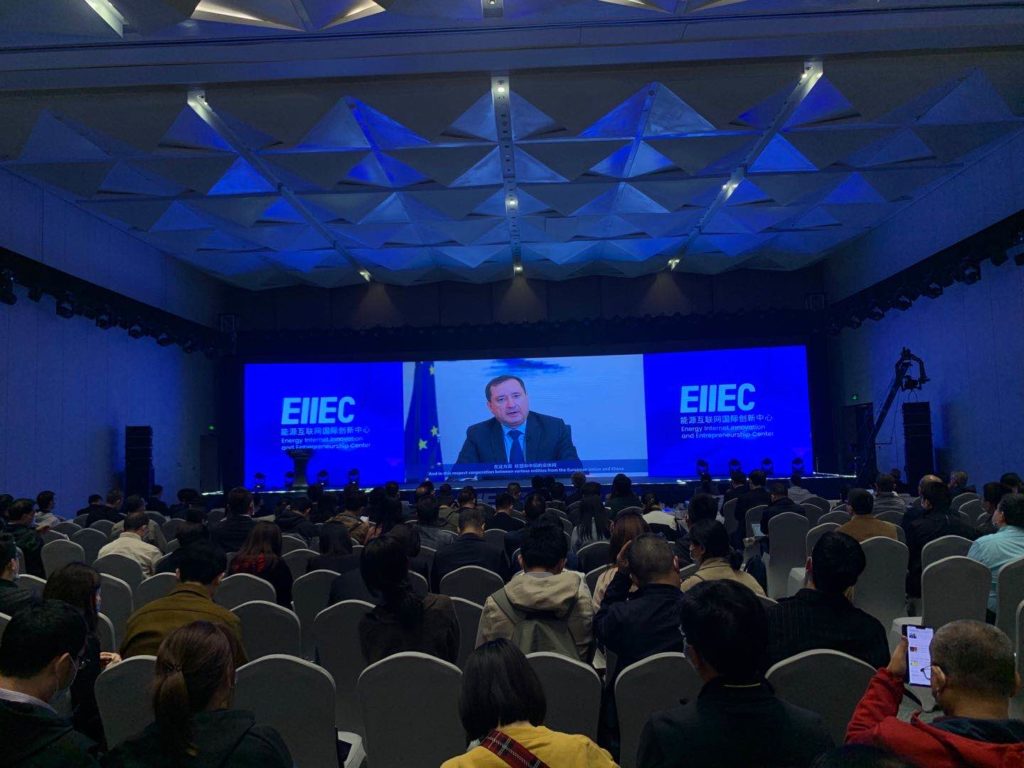 Description (from the organiser EIRI)
The event gathered over 400 onsite participants as well as hundreds of online viewers.
With the goal of building an international industrial technology innovation system for the Energy Internet, the global innovation and entrepreneurship brought together resources such as industry leaders, well-known universities, well-known incubators, and investment institutions at home and abroad, and promote the integration and development of large and medium-sized enterprises in the energy Internet field.
The General Office of the National Development and Reform Commission requested the relevant requirements of the "Notice of Organizing and Carrying out the Series of Activities of "Creating China" in 2020 (KXA Office Letter Qi Zi [2020] No. 45)", and coordinated development of various national innovation and innovation demonstration bases. The "Second Energy Internet International Innovation and Entrepreneurship Summit" was jointly organized by the Chengdu Management Committee of the New District and the Tsinghua Sichuan Energy Internet Research Institute will be held on October 15-17, 2020 at the Vanke Cloud City Convention Center in Chengdu, China.
The summit focused on the international development opportunities of the energy Internet industry, build an industrial ecosystem of open sharing, cooperative innovation of the energy Internet, and discussed the transnational energy internet industry and technology in the new situation around industrial innovation and landing, achievement transfer and transformation, and venture capital.
Watch live: https://wx.vzan.com/live/tvchat-947867378?shareuid=174368701&vprid=0&sharetstamp=1602737754952
Agenda
Programme