As part of the IUC competitive fund, two experts from Mannheim joined the Education+ 2019 Summit, which took place last week in Xi'an, China. Mannheim's participation was part of the "Mannheim-China Advanced Manufacturing Roadshow", which was awarded by the IUC project for the period 2018-2019. At the fair, the experts promoted Mannheim's Smart Production Lab as a model to be replicated in Chinese IUC cities. The lab supports the economic development of industrial parks in cities, especially while prototyping new industry cooperation models and developing vocational training activities. To this end, the IUC Asia team invited around 80 participants from key stakeholders in the Chinese IUC pilot cities. They debated the development of tailor-made courses on advanced manufacturing and the internet of things.
Programme
20191107 Xi'an VET cluster event program_v2PG
Impressions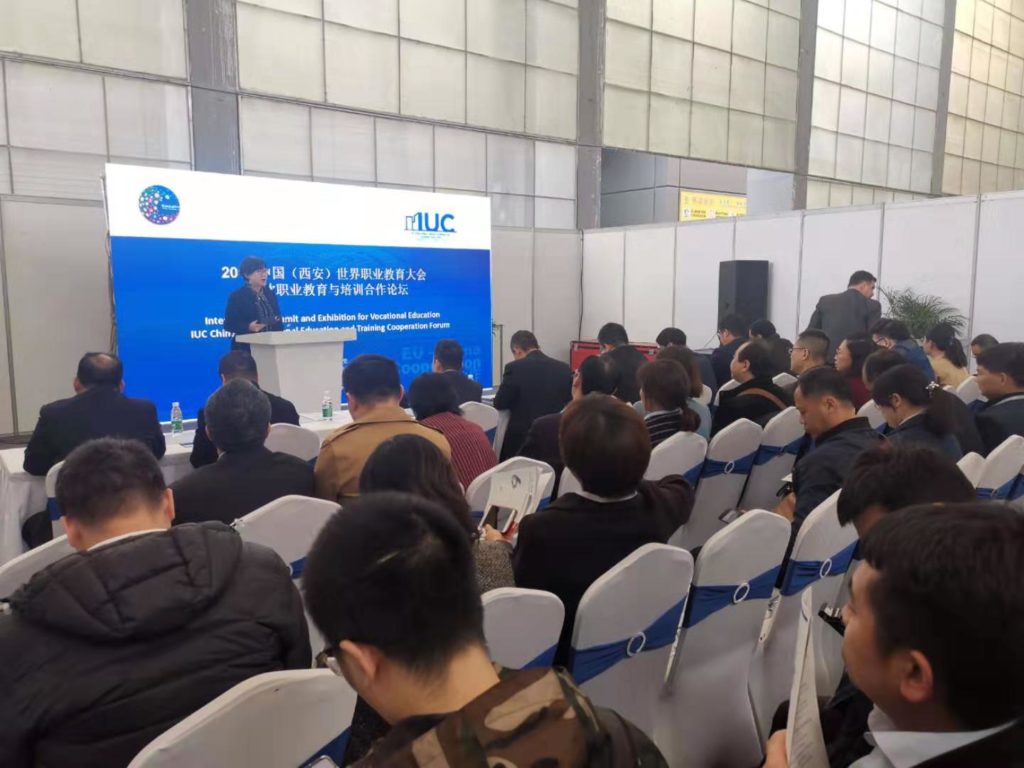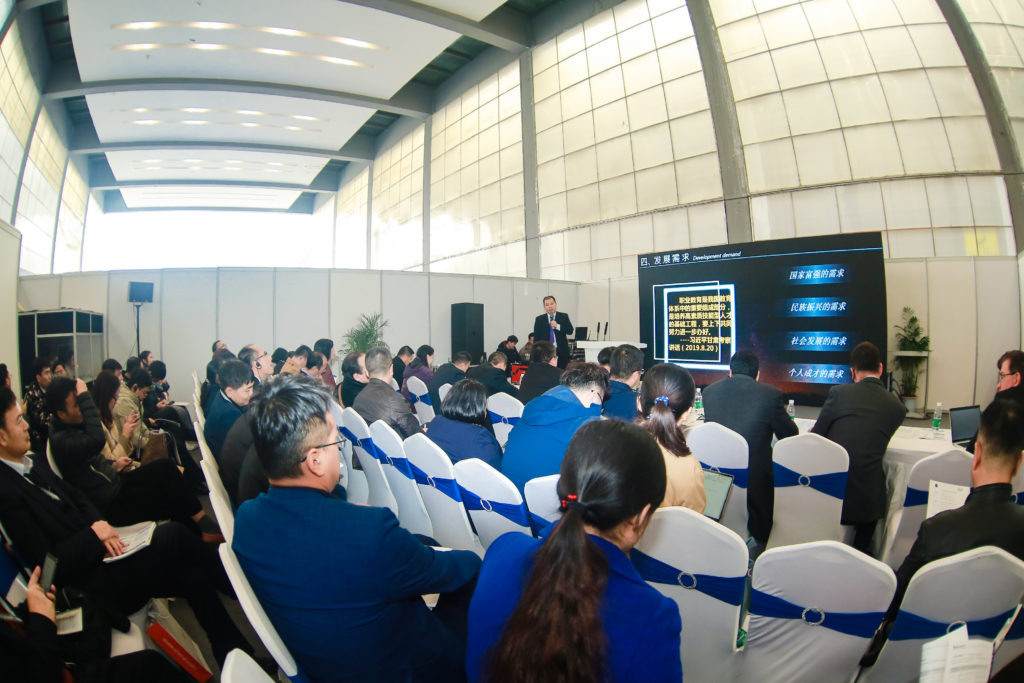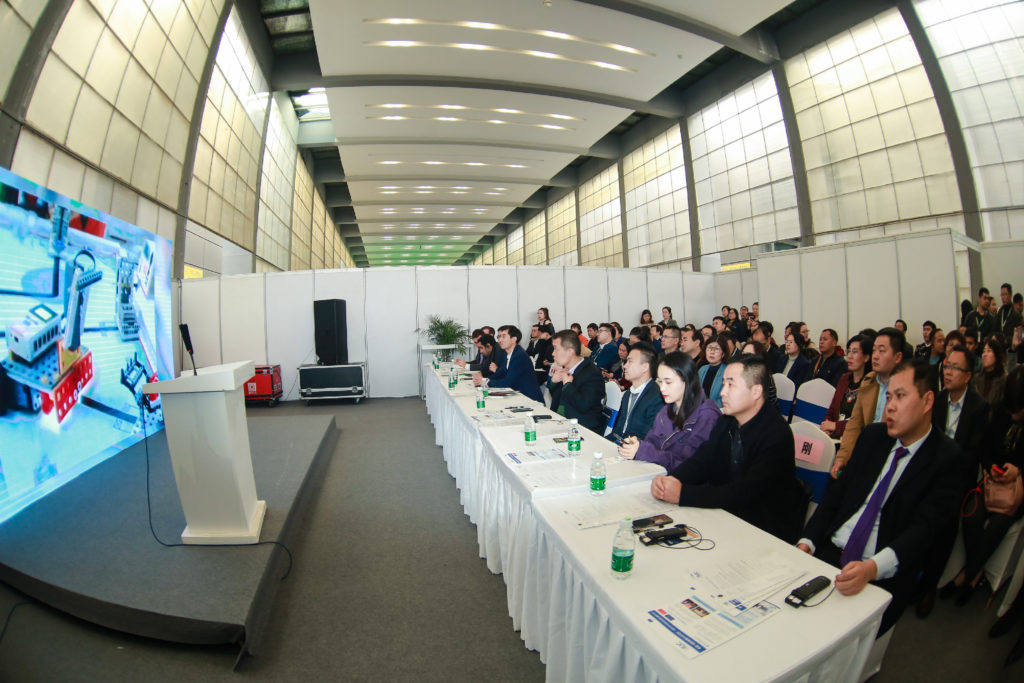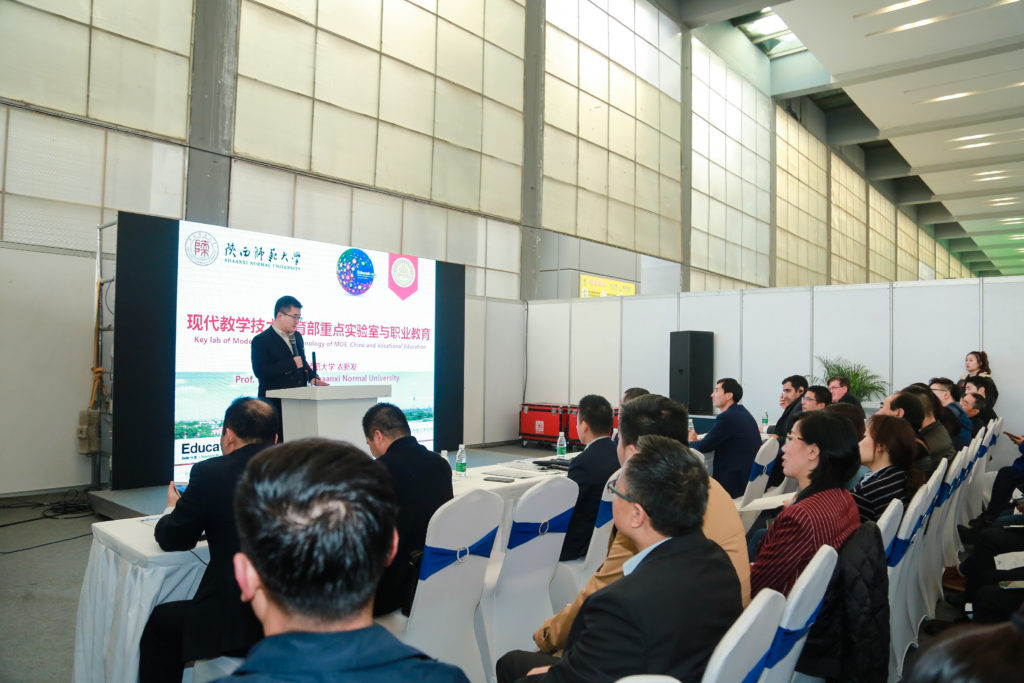 About the Conference
When it comes to important international vocational education conferences, the Education+ Summit is one of the top events in the world. Academic and industry experts who usually come to attend each year shared again their professional expertise, information on the latest developments in education and looked at trends for the future. The summit took place in Xi'an, the capital of Shaanxi Province, from 7 to 9 November 2019.
This years' summit followed the theme of Integration of Enterprises with Vocational School and Universities for Practice-Oriented Training Programs. Delegates discussed important topics such as: Digitalization in Vocational Training, Challenges for the Interaction of Economical Activities and Vocational Education and Training & Integration of Company-Based Learning to Shape new Engineering Development, and International Cooperation on Vocational Educational Training within the Belt and Road Initiative (BRI), China's new global Economic Silk Road.
Not only Mannheim and Stuttgart  – two IUC pilot cities – participated at the event, but also representatives from the German Embassy, the German Federal Institute for Vocational Education and Training (BIBB), the State Ministries of Education of Bavaria and Baden-Wurttemberg.
The flagship event was implemented by China Higher Education (CHE), the one-stop provider of China-related education services and information that operates a platform of more than 20 000 professionals in the tertiary education industry in China and around the world. CHE has established several strategic partnerships and works with thousands of Universities, Government and Higher Education Services Providers.
The previous year, about 1 700 delegates attended with close to 100 papers being presented.