Representatives from the eight European cities of Nice, Prague, Mannheim, Málaga, Reggio-Emilia, Rome, Barnsley and Granada participated at a one-week mission to China from 15 – 21 July 2018. The mission included participation at the annual EU-China High-Level Seminar on Regional Policy that took place in Zhengzhou on Wednesday 18 July 2018. The meeting was chaired by Corina Cretu, EU Commissioner for Urban and Regional Policy.
The programme started with meetings in Tianjin and Beijing on Monday 16 July 2018. In Tianjin, a workshop was held in which EU cities representatives and Tianjin counterparts identified areas of potential cooperation.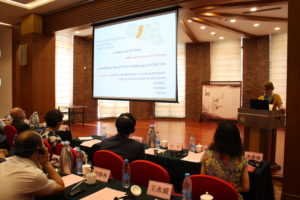 Mrs Alessandra Cappelletti representing Reggio Emilia in Tianjin
Representatives from the five new EU pilot cities for 2018 traveled to Beijing, to attend a signing ceremony of the Joint Statement on the IUC cooperation with their Chinese counterparts for the period 2018-2019. The ceremony was witnessed by Commissioner Cretu, as well as by Mr Lin Nianxiu, NDRC Vice President in Charge of Regional and Urban Development (Minister level).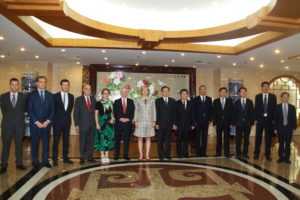 Delegates then traveled by high-speed train to Zhengzhou, to absolve several filed visits in Zhengdong New District (including the finance island and the smart island projects), the Inland Bondend Zone and the innovation centre.
Delegates also participated at the High-Level Seminar that included a key note by Corina Cretu, European Commissioner for Regional and Urban Policy. The Seminar included also key notes by the Jan Olbrycht and Lambert van Nistelrooij, Members of the European Parliament (MEPs), which was further represented by MEPs Maria Gabriela Zoana, Miroslav Mikolasik and Jordi Sole.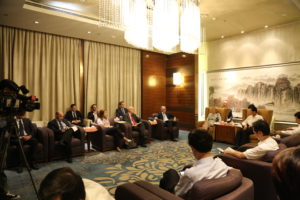 Preparatory Meeting with the Mayor of Zhengzhou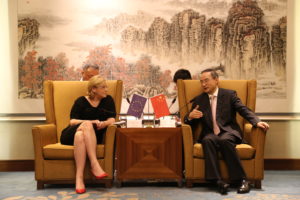 Preparatory Meeting with the Governor of Henan Province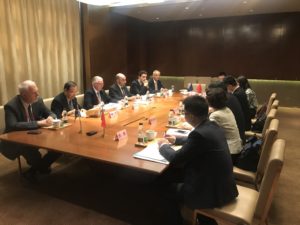 Preparatory Meeting DG REGIO (Ronald Hall, Ramón Lopez), NDRC (GUO Lanfeng, HUANG Weibo), EU Delegation to China (Ignacio Asenjo), EU Parliament (MEPs Jan Olbrycht and Lambert van Nistelrooij)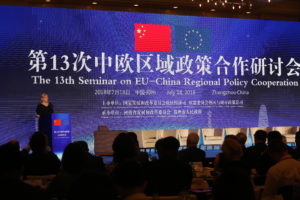 EU Commissioner Corina Cretu delivers a Key Note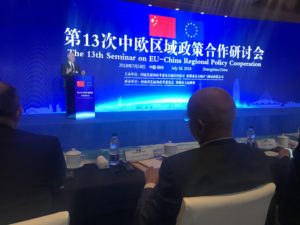 MEP Jan Olbrycht during his intervention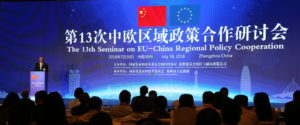 MEP Lambert van Nistelrooij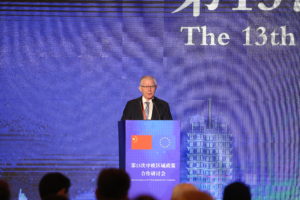 Ronald Hall, DG REGIO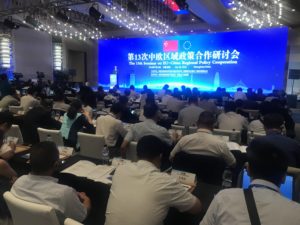 Christian Tordo, Deputy Mayor of Nice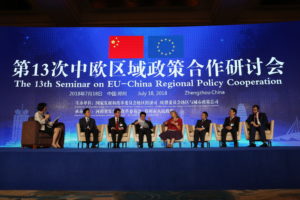 HUANG Weibo, Deputy Director General at NDRC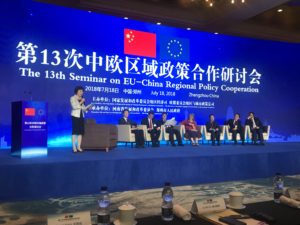 Panel Discussion with EU and Chinese Cities representatives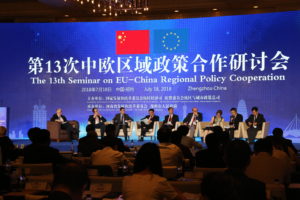 Second Panel Discussion chairedby Dr Ronald Hall, DG REGIO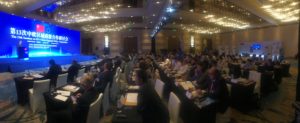 Christian Tordo, Deputy Mayor of Nice during the Plenary Session
The seminar was complemented by discussions at a booth with introductory information about the EU and Chinese cities. Here, relevant urban development technologies were showcased and concrete actions for the city pairings were agreed.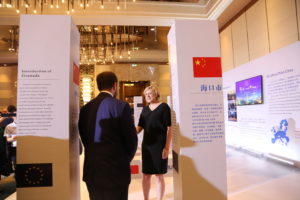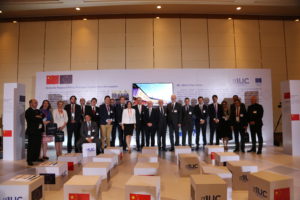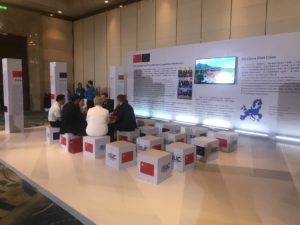 EU and Chinese cities booth 
After the seminar, some MoUs were signed between the EU cities representatives and Zhengzhou Municipal Government.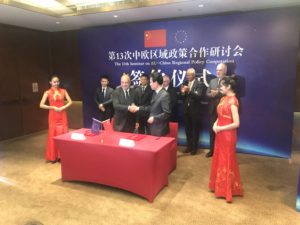 MoU between Nice and Zhengzhou
Delegates then absolved several field visits in Zhengzhou, including the Zhengzhou Economic Zone, the Logistic and Industrial Zone as well as the Zhengdong New Area. Here, several concrete cooperation areas were identified including data management for smart city development and the cooperation with universities and R&D institutions.
The programme continued with a visit of the European cities to Haikou, the capital of Hainan Province. Here, participants absolved an intense 2 day programme, including meetings with the directors of over ten city departments relevant for urban development as well as field visits to the Fullsing Town Innovation Park, the Free Trade Zone and the Jiangdong New District.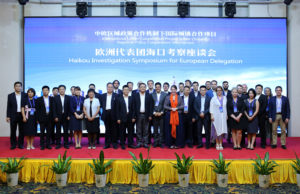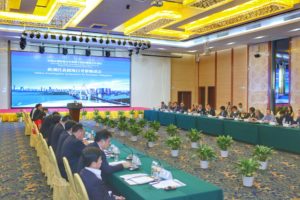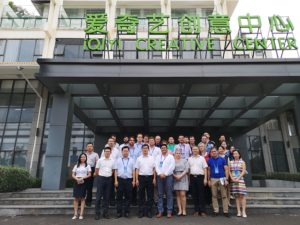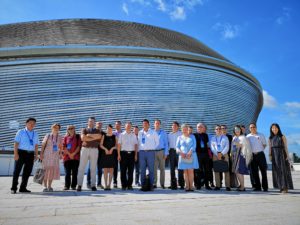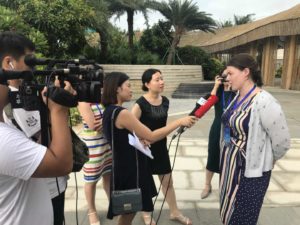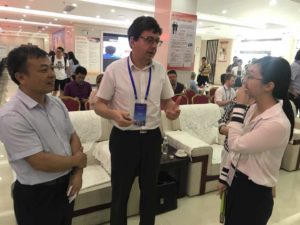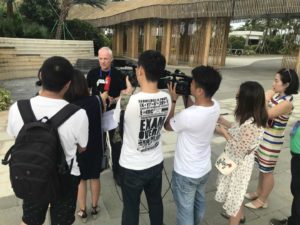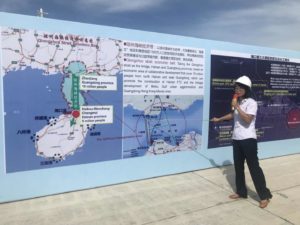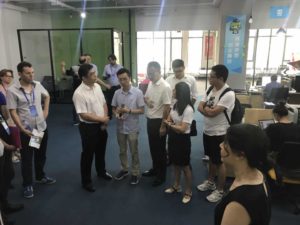 SELECTED MEDIA COVERAGE (external links)
Zhengzhou:
Haikou:
DOCUMENTATION
Participants List EU Mission to China July 2018
Presentations by Chinese cities
Presentations by the European cities
Presentations by the IUC ASIA Project
Background on the Chinese cities involved.